Whatever your child's feelings about school, reading a stack of relevant back-to-school books can help prepare their mind for a fresh start. (Sandy Morelli, Shutterstock)
Estimated reading time: 6-7 minutes
THE PLAYGROUND – It's the season for blank notebooks, new pencil boxes, a cute back-to-school outfit and some lunch money.
The mornings are getting cooler, the evenings will soon be a bit darker, and a new school year is underway (or about to be). While some kids are excited, others feel apprehensive or maybe a little scared.
Whatever your child's feelings about school, reading a stack of relevant back-to-school books can help prepare their mind for a fresh start. Take a look at our list of books below for fun reads!
I particularly enjoyed "First Day Jitters" by Julie Danneberg. The book starts out a bit cliche, but ends with a total twist that was just delicious.
"Chrysanthemum" by Kevin Henkes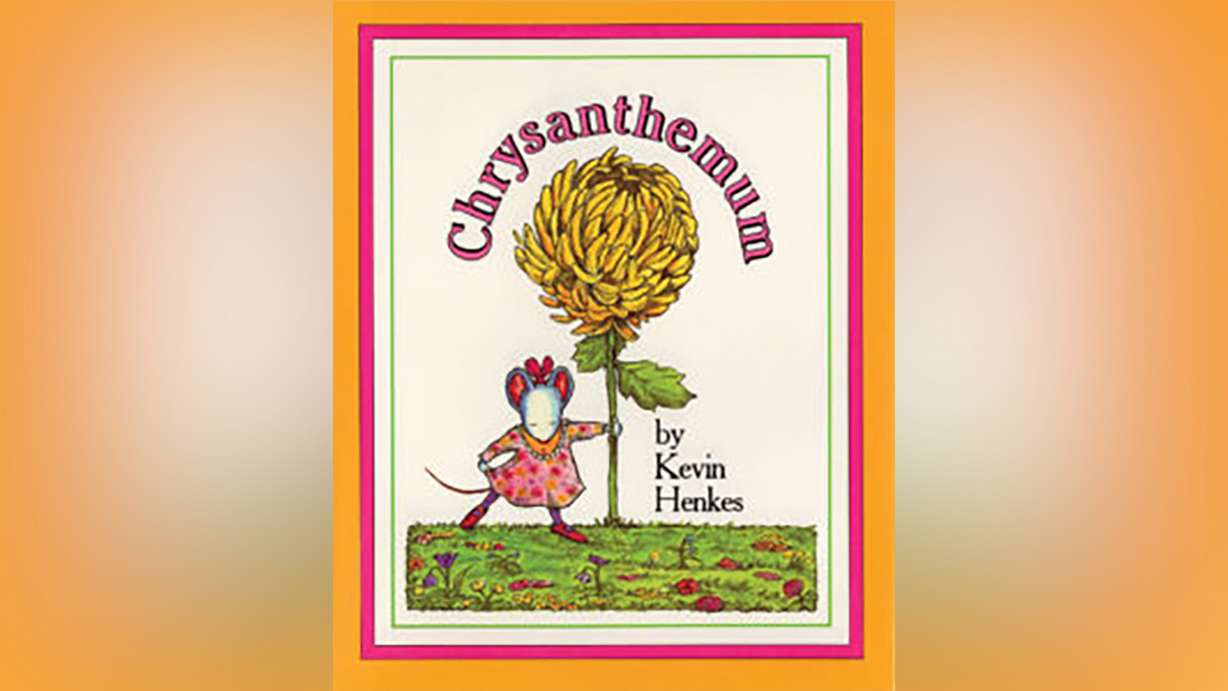 Before school starts, Chrysanthemum thinks her name is absolutely perfect. But after starting kindergarten, she becomes increasingly embarrassed as the other children in her class tease her for her long and unique name. The once confident Chrysanthemum "withers" as the other children laugh at her and she dreams of being called something ordinary, like Jane.
That is, until one day an admirable educator wins the hearts of the class and reveals her own long and unique name. Then Chrysanthemum is the envy of all girls. It's a good story to help instill confidence in kids who may be feeling a little different when they start school, and to help start a conversation about empathy for others.
'Shaky First Day' by Julie Danneberg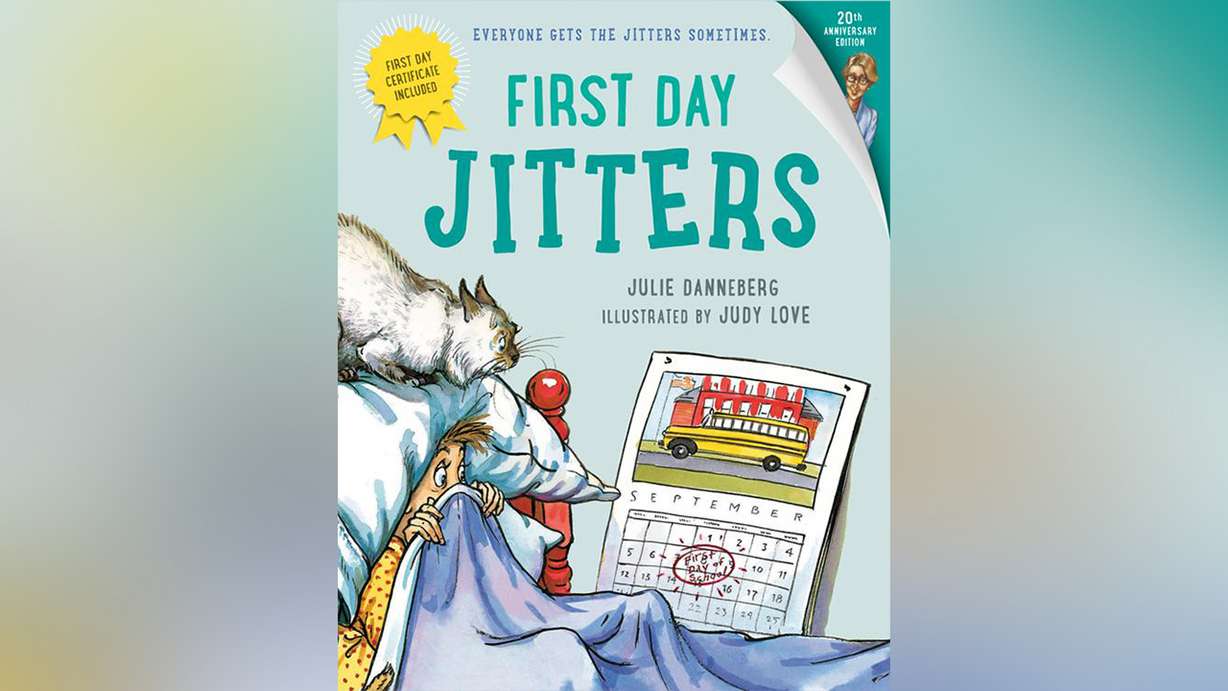 It's the first day at her new school, and Sarah Jane Hartwell doesn't know anyone. She's so nervous she doesn't want to get out of bed and fights over Mr. Hartwell, who is desperately trying to take her to school. After a tough battle, Mr. Hartwell finally gets Sarah into the car, and when she arrives in her new classroom, the reader is rather surprised. "First Day Jitters" is a book with a plot that made me laugh out loud. For nervous students who could use some comic relief, this is the right book.
'Principal Tate is late!' by Henry Cole
Principal Tate runs her school so well that her reputation is top notch. However, one morning, his car breaks down and his delay causes all sorts of turmoil at school! Whether it's a fight in the hallway, a child's vomit, skiwampus underwear, and missed dates, the school is completely crazy. That is, until the bus driver shows up with their beloved manager, who is only a little late.
'A Letter From Your Teacher: The First Day of School' by Shannon Olsen
This is a great book for any teacher to read to their class at the start of the school year or for any student to read with their parents. A pep talk of sorts, this book features a teacher describing the many different hats they will wear, whether teaching their students how to do math and science or celebrating new shoes of their students. It's a great reminder of all that our teachers do for us and can inspire any child to develop that student/teacher relationship.
"Butterflies on the First Day of School" by Annie Silvestro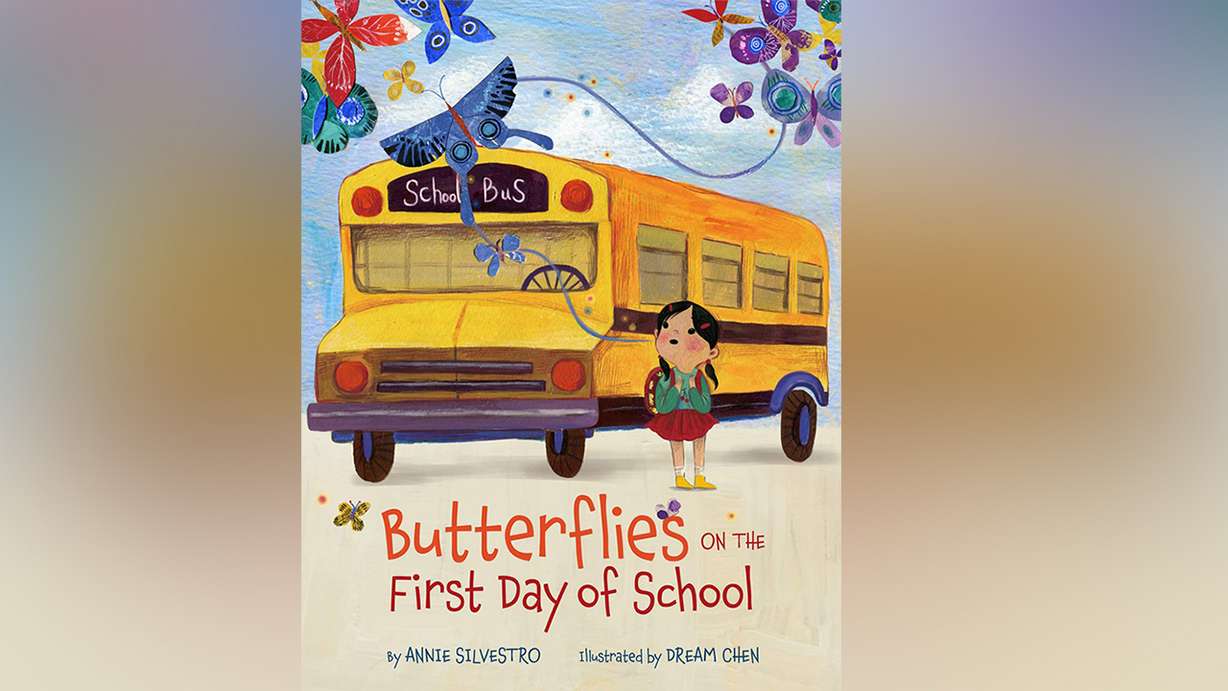 It's a great visual book for kids feeling nervous about starting a new school year. Rosie is so excited to start her first day of school. That is, until he actually approaches. Her mother explains that the sick feeling in her belly is just "butterflies", but Rosie doesn't understand. As she goes through her day and faces her fears, she notices the butterflies emerging from her belly one at a time. As they move away, she becomes more comfortable and ends up liking school.
"The Pot of Names" by Yangsook Choi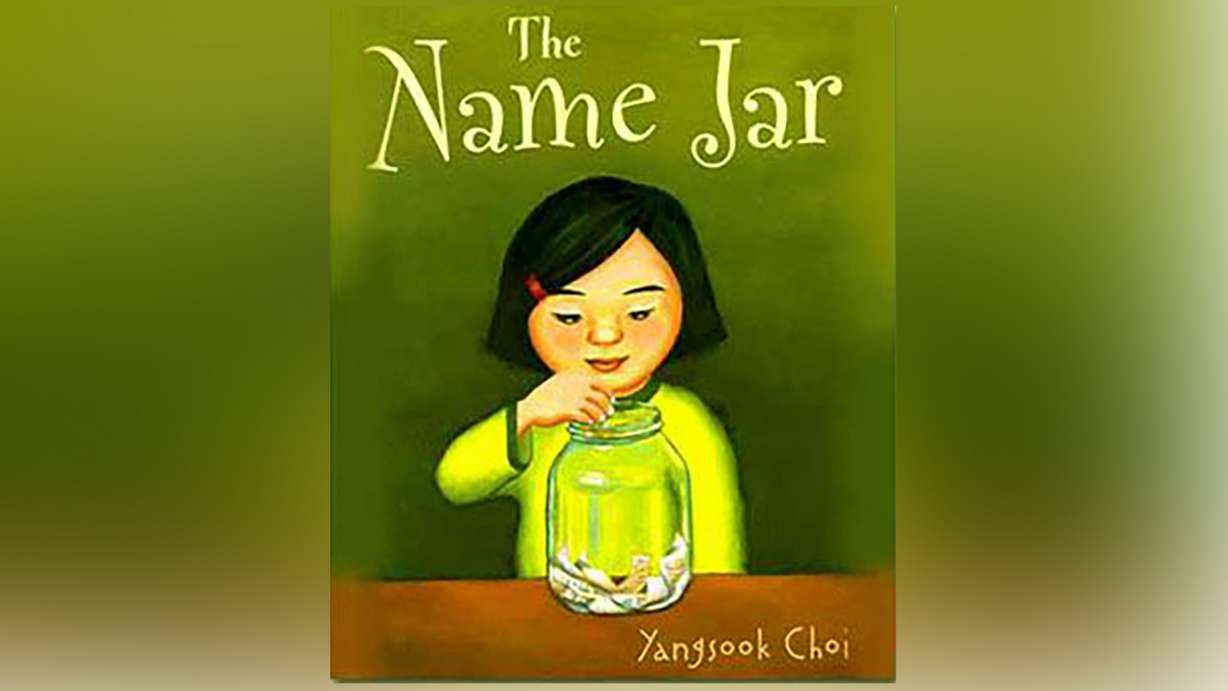 Unhei and her family have just arrived in America from Korea. On the bus to school, some people make fun of her unique Korean name. Feeling embarrassed, Unhei tells her class that she doesn't have a name yet because she's going to choose a new American one. The children quickly try to help by offering name suggestions in a jar. However, as the story continues, Unhei learns a valuable lesson about the meaning of his name and also educates his class. "The Name Jar" is a great book for teaching children how to deal with differences in school.
"If you ever want to bring an alligator to school, don't!" by Elise Parsley
Magnolia's teacher asks her class to bring something from nature to show and tell. What she means: a bird's nest, glittering rocks, a hollow stick. What she doesn't mean: An alligator. Throughout this story, Magnolia tells us exactly why we shouldn't bring an alligator to school to show and tell, no matter how tempting. A light read for any elementary school student.
"School's First Day of School" by Adam Rex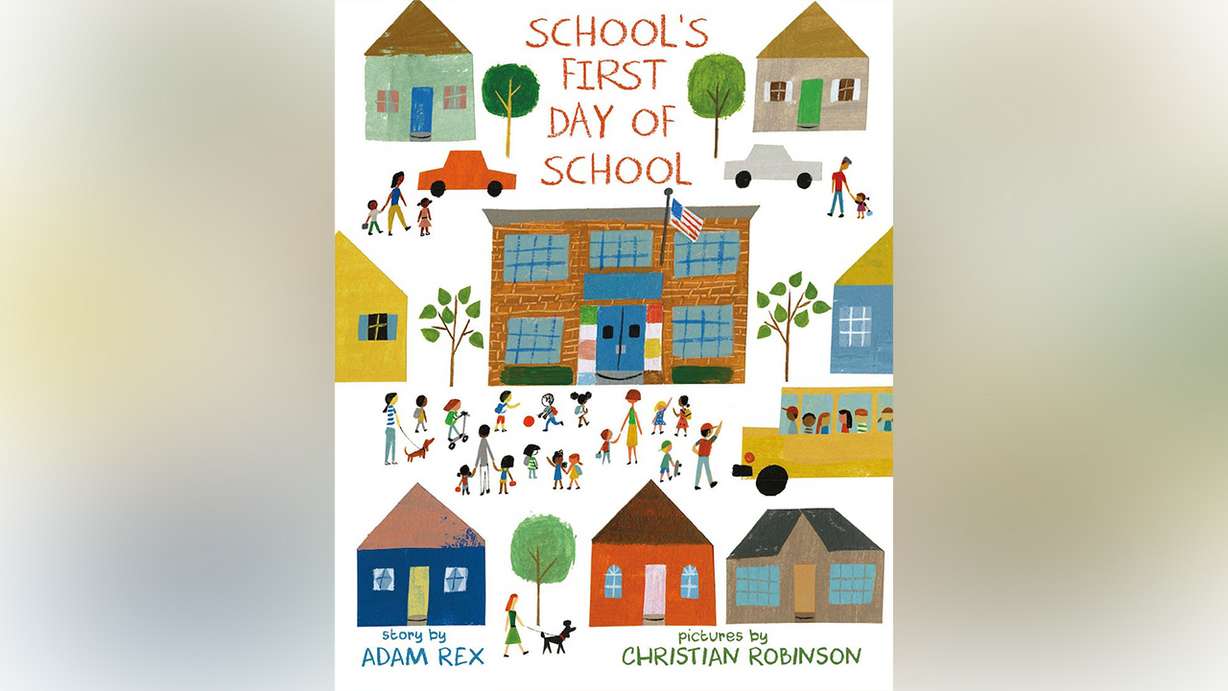 This charming book personifies a brand new school on its first day open, and it's the perfect read for any student feeling nervous about attending a new school year. After all, how can they be terribly nervous about school if the school is just as nervous about them?
"We Don't Eat Our Classmates" by Ryan T. Higgins
Penelope Rex (the T. rex) is very nervous about her first day of school. She wonders if her classmates will be nice and how many teeth they will have. What she doesn't realize is something that shocks her when she walks into her class: she goes to school with a class full of human children! Despite desperately wanting to make friends, she can't stop herself from repeatedly eating (and don't worry, spitting out) her classmates. Until the day she learns what it's like to be on the other end of someone's teeth. This wildly hilarious book will amuse your children, no doubt.
'The Sandwich Swap' by Her Majesty Queen Rania Al Abdullah with Kelly DiPucchio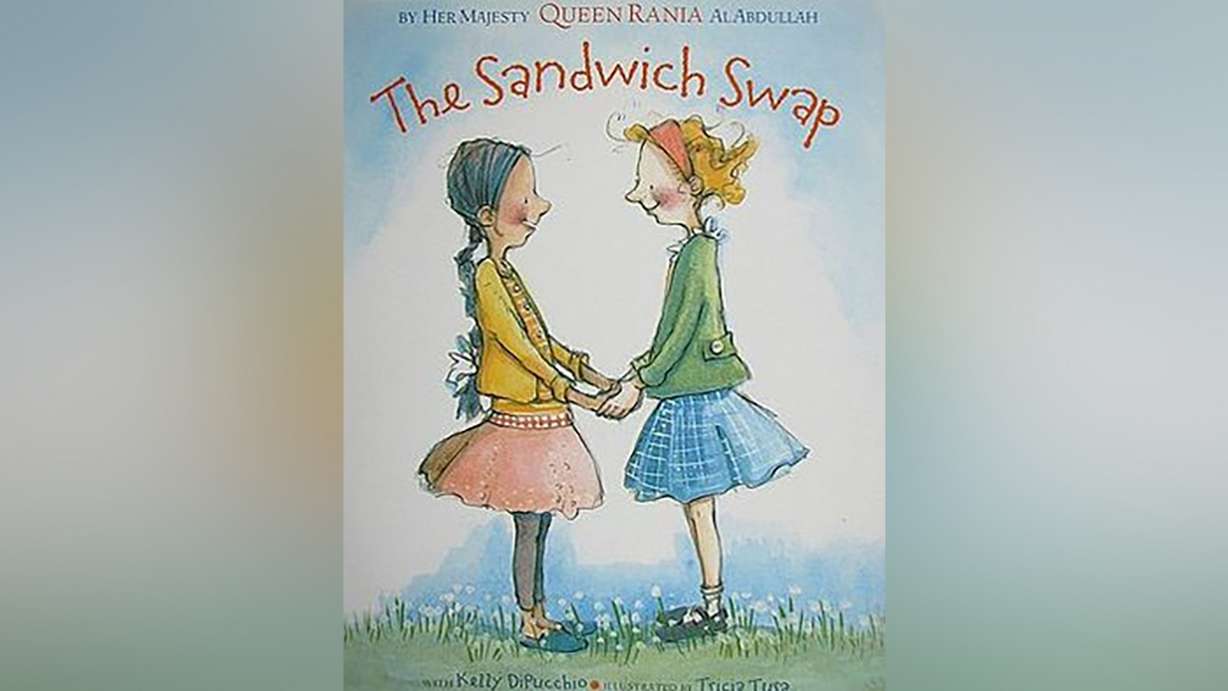 Best friends Lily and Salma do everything together at school, including lunch. Every day, Lily eats a peanut butter and jelly sandwich, while Salma eats a hummus and pita sandwich. Everyone thinks the other people's lunch looks gross, but they keep their opinions to themselves. Until the day Lily can't hold back her opinion. "The Sandwich Swap" starts an all-out war between their classmates and the people take sides. At one point, a food fight is even triggered! But after these extreme measures are taken, Lily and Salma learn that it might be better to try something new than to lose a friend.
×
Most recent home and family stories
More stories that might interest you