IE school launches its series of conferences on design
the IE school of architecture and design believes that no one ever stops learning. The institute's courses range from strategic interior design to global real estate development, all with a mission to maximize and promote talent in creative fields, regardless of age or location. The debut of the Business of Design lecture series is designed for professionals who manage the balance between design and business.
digitally join IE Design School's Free Business Lecture Series from October 27, 2021 – here.
IE School's Design Business Lecture Series is digital and free to all
all images courtesy of IE School of Architecture and Design
There are three parts of the IE School of Architecture and Design Free Business Lecture Series. each aims to enable architects and designers to become better managers, business developers and entrepreneurs. solutions to important topics, from how to gain more work and maximize profits to reducing ineffective marketing to upgrading your design business, will be analyzed and explained. all these themes harmonize with the school Master of Business for Architecture and Design (MBArch).


(from left to right): bryon mccartney from archmark, serra atoman from ing media and jan knikker from MVRDV
free three-part series debuts digitally
Through three online events, three diverse experts in the creative fields share their own unique experiences when managing design with companies. they will share practices to help the audience succeed. these creatives include bryon mccartney from archmark, serra atoman from ing media and jan knikker from MVRDV.
October 27, 2021 – marketing for architects and designers: bryon mccartney – archmark
bryon mccartney is managing partner of archmark, a brand architecture and marketing agency in estero, florida. he will talk about the branding, messaging and website design challenges of architectural, engineering and construction companies. his knowledge of proven processes is aimed at helping companies be more visible in the marketplace, increase their influence and build high-value relationships with ideal partners, promoters and prospects.
November 18, 2021 – leader in public relations + communications for the built environment: serra ataman – ing media
serra ataman is associate director at ing media, a global public relations agency specializing in built environments. its work offers a full service to partners, defining the customer's place in the built environment. it's all about helping them create better places, then making better connections and making meaningful change.
January 20, 2022 – how to earn work – the guide for architects and designers: jan knikker – MVRDV
jan knikker, partner at MVRDV, leads the contracts, business development and public relations efforts of the internationally renowned architectural studio. notably, he leads MVRDV's branding efforts and oversaw the firm's rapid expansion into new markets, focusing on solutions to global problems through its architecture and urban planning. for the lecture series, he will present a hybrid online and face-to-face session at the brand new IE tower based in madrid. In this context, knikker will present his new book: "How to Earn Work: The Architect's Guide to Business Development and Marketing". the study explains all aspects of public relations and business development for architects through anecdotes, background information and a list of practical tips in each chapter.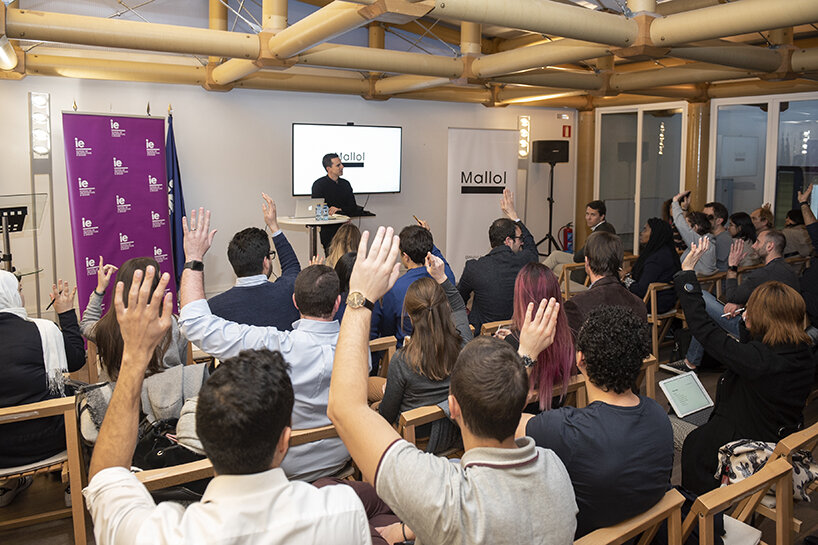 The debut of the Business of Design lecture series is designed to help professionals succeed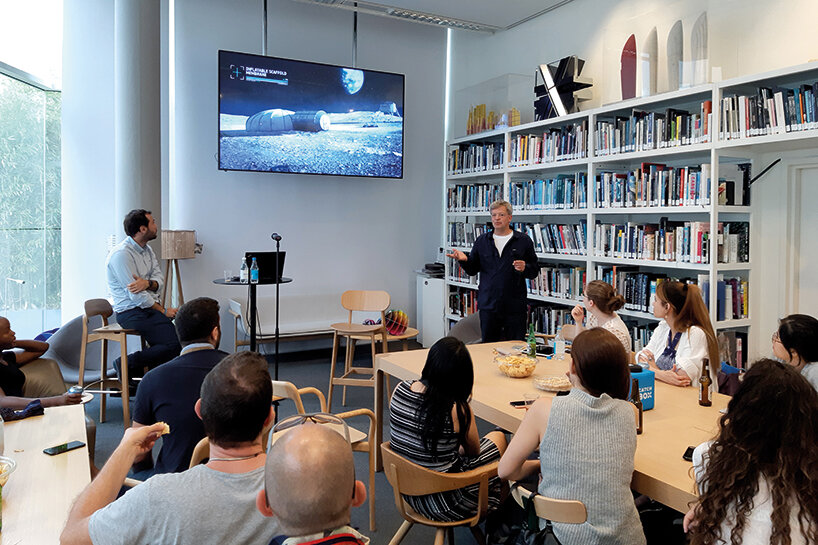 The themes of the series align with the School's Master of Commerce for Architecture and Design (MBArch)